Jurassic World: Dominion Dominates Fandom Wikis - The Loop
Play Sound
WARNING: This Fanfiction contains gore, swearing and sexual themes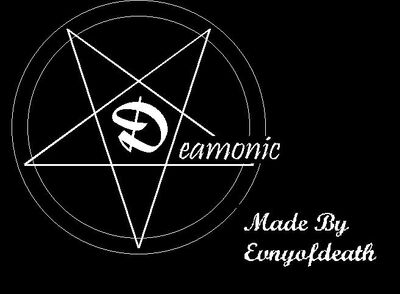 Deamonic (pronounced Dee-monic) is a Fanfiction writen by Evnyofdeath on Fanfiction.net. There are currently 13 chapters with the 14th in the works.
Characters
[
]
Protaginists
[
]
Alice (Forest of Pain Arc)
Antagonists
[
]
Other
[
]
Setting
[
]
Deamonic takes place in modern times, however the world it is set in is quite different from our own. The two major differences are that Technology isn't as prevelant (eg: Unlike our world, the average teenager doesn't have a cellphone), and there is a Magical force called Ether present that anyone can learn to manipulate to preform magic.

Deamonic is most comparable to a Seinen Anime or Manga.
Geography
[
]
Deamonic takes place on the continet of Vian, a medium sized landmass. There are two forests, one in the north known as the Grotto Forest, and one in the south-west, known as the Fairy Forest. In addition, the Nolla Mountain Range creats a border between the northern and southern areas.
Terms Used
[
]
Ether - Magical Force that is a part of the World of Deamonic
Laws of Ether - Special rules that apply to Ether. If one breaks them, they become a Deamon
Magic - Ability granted when one uses Ether
Deamon Magic- A special form of Magic that doesn't use Ether. Only Deamons can use it.
Deamon - Person who has broken the Laws of Ether. A Deamon can't use Ether, however they gain the ability to use Deamon Magic
Angel - Person chosen by Ether to hunt Deamons. Able to track Deamons through a Six Sense.
M. Tech - Electronic devices that use Ether as a power source.
Synopsis
[
]
Introduction Arc
[
]
Spans Chapters 1-5
Forest of Pain Arc
[
]
Spans Chapters 6-8
Broken Ties Arc
[
]
Currently Spans Chapters 9-13
Trivia
[
]
The concept for Deamonic existed in Evnyofdeath's mind for roughly 1-2 years before it was turned into an actual fanfiction.
Youtube User Dabeatmaster123 has agreed to animate Deamonic when he has the time.