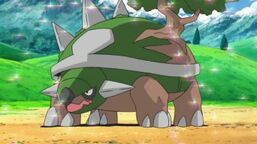 Grasy is a Pokemon belonging to Izzy. It debuted in Love The Phineas as a Turtwig (Which Izzy nicknamed Grasy), until it evolved into Grotle and defeated Ash's Aipom.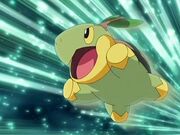 It was used again against Mio's Sewaddle and easily won.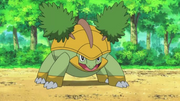 It evolved into Torterra prior to The Shocking Bond! when Izzy and Grasy briefly made a cameo which was shown that Izzy was training with Grasy by the forest where Madoka was searching for Pichu.