The Guild of Super Evil (or G.O.S.E. for short) is a legion of villains that serves Emperor Vakudos, and later Princess Lotora, and later Zorndrek, and then finaly Carmen. The Guild appears in Hottie 3: The Best Fan Fic in the World.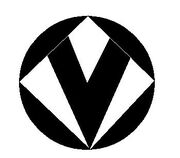 Leaders
Major Members
Nightmare King (Little Nemo: Adventures in Slumberland)
Mighty One-Eye (The Thief and the Cobbler)
Earl de Darkwood (Interstella 5555)
Gideon Graves (Scott Pilgrim)
Baron Vain (The Modifyers)
Malware (Ben 10: Omniverse)
Toralei Stripe (Monster High)
Queen Chrysalis (My Little Pony: Friendship is Magic)
Sal Left Thumb (The Amazing World of Gumball)
Warlock (Regular Show)
Doc Hopper (The Muppet Movie)
Mitch (Phineas and Ferb)
Plankton (SpongeBob SquarePants)
Toddy the Wizard (Gundarr)
Skales (Lego Ninjago)
Lifty and Shifty (Happy Tree Friends)
Thanos (The Avengers)
Dr. Blowhole (The Penguins of Madagascar)
The Joker (The Dark Knight Saga)
Mok Swagger (Rock & Rule)
Space Shocker (Super Hero Taisen Z)
Black Cross Army (Himitsu Sentai Goranger)
The Body of Evil (The Fairly OddParents)
Lil Gideon (Gravity Falls)
Brittany and Whittany Biskit (Littlest Pet Shop)
Hector Con Carne (Evil Con Carne)
The Lich (Adventure Time)
General Specific (Sheep in the Big City)
Gart (Robot and Monster)
Toola Twins (Bratzillaz)
Random Punch (Turbo Fantasy)
Dese Guys (Baman Piderman)
Acme Corporation (Looney Tunes: Back in Action)
Phantom Blot (Disney)
Mechakara (Atop the 4th Wall)
Pig King (Angry Birds)
Endless Mike (The Adventures of Pete & Pete)
Waffle Woman (Powdered Toast Man)
Boogieman (Gorillaz)
Jacqueline Natla (Tomb Raider)
Carmen Sandiego (Where in the World Is Carmen Sandiego)
Eddy's Brother (Ed, Edd n Eddy)
Nemesister (Foster's Home for Imaginary Friends)
Katz (Courage the Cowardly Dog)
Principal Madman (Whatever Happened to... Robot Jones?)
Ms. Endive (Chowder)
Nergal (The Grim Adventures of Billy and Mandy)
Peppermint Larry (The Marvelous Misadventures of Flapjack)
Megawatt (Robotomy)
Dr. Stinky Head (Axe Cop)
Borg Queen (Star Trek)
Troy Royal (Out There)
Trigon (Teen Titans Go!)
Queen Vexus (My Life as a Teenage Robot)
Psycho Mantis (Metal Gear Solid)
Many-Faced High Priest Chaos (Kyoryuger)
Lord Voldemort (Harry Potter)
Megabyte (ReBoot)
Donald McBonald (Dr. McNinja)
Dick Lecter (Pootie Tang)
Noodman (Sanjay and Craig)
The Trix (Winx Club)
Dark Lord Khan Digifer (Denkou Chojin Gridman)
Doctor Doom (Fantastic Four)
Stiletto (Grojband)
Don Thousand (Yu-Gi-Oh! ZEXAL)
Betrayus (Pac-Man and the Ghostly Adventures)
Dr. Eggman (Archie Comics' Sonic the Hedgehog)
Green Goblin (Spider-Man)
Sauron (The Lord of the Rings)
Walter White (Breaking Bad)
The Shredder (Teenage Mutant Ninja Turtles)
Chaos (Sailor Moon)
Aku (Samurai Jack)
League of Evil (Jimmy Neutron)
Johnny Stopping Evil Force Five (Johnny Test)
Lord Hater (Wander Over Yonder)
Jordan Buttsquat (Camp Lakebottom)
Stiletta Jones (Dick Tracy)
Dr. Eggman (Sonic the Hedgehog)
Dr. Necros (Aaron Stone)
Dr. Wily (Mega Man)
Prince Hans (Frozen)
President Snow (The Hunger Games)
The First Evil (Buffy the Vampire Slayer)
The Volturi (Twilight)
Feline Emperor (Blade of Toshubi)
Matt Pinfield (Supetastic 6)
Devil Gundam (Mobile Fighter G Gundam)
Shadow (Astro Boy 2003)
Glowface (The X's)
Pokey Minch (Earthbound)
Other members
Dr. Insano: Villain from The Spoony Experiment and the Evil Genius of Empress Carmen' Five Man Band
Judas Blythe: The Dark Chick of Carmen's Five Man Band
Captain Dusk: The Brute of Carmen's Five Man Band.
Lucy: Character from Robot and Monster & the Sixth Ranger of Carmen's Five Bad Band
Imperial Army
Koopa Troop
Dai-Shocker Combatmen
Destron Combatmen
Dogma Fighters
Chaps
Team Plasma Grunts
Bibi Soldiers
Zobils
Ugatz
Chitauri
Changelings
Imperial Stormtroopers
Joker Thugs
Cy-Bugs
Secret Military Organization
V.I.L.E. bots
Zorima
Dark Egg Legion
Badnik Horde
Battle Bird Armada
Orcs
Trolls
Bagra Army remnants
Beetle Destroyer Drones
Watchdogs
Pigmask Army
Horrors
Egg Pawns
Motobugs
Egg Gunners
Egg Fighters
Card Guards
Horrors
Sniper Joes
Metools
Devil Army
Bad Green Piggies
Etc.
Community content is available under
CC-BY-SA
unless otherwise noted.