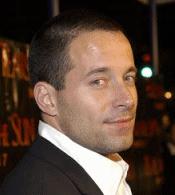 Commander Walther is a U.S. military commander for the Department of Defense. He runs the PCI program.
Character Stats
Name: Jason H. Walther
Age: 42
Date of Birth: February 5, 1967
Species/Gender: Human (Male)
Former Job: U.S. Sergeant for the U.S. Navy SEALs
Current Job: Department of Defense PCI Program Commander
Nationality: Caucasian
Appears: Season One
Kill Stats
Humans: 933
Slayers: 0
Vampires: 59
Spiritual Demons: 0
Biological Demons: 2
Gods/gods/Devils: 0
Monsters: 0
Extraterrestrials: 0
Community content is available under
CC-BY-SA
unless otherwise noted.