"It's me, McPhee. Your friendly neighborhood–you know. Back then, nothing seemed to go right for me. Now people really like me. The city is safe and sound. Guess I had a little something to do with that. My Uncle Ben would be proud. I still go to school. Top of my class. And I'm in love, with the girl of my dreams."
—McPhee narrating the prologue of Brendam: There and Back Again
"Whatever comes our way... whatever battle is raging inside us, we always have a choice. My friend Bernard taught me that. He chose to be the best of himself. It's the choices that make us what we are... and we can always choose to do what's right."
—McPhee narrating the epilogue, the last lines of Brendam: There and Back Again as well.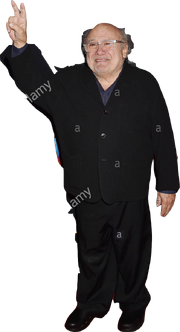 Richard McPhee
is the secondary tritagonist of 
Brendam: There and Back Again
and a major character in 
Brendam: The Rise of Bernard
. He is the mentor to
Rey
and
Finn the Weasel
, and the bodyguard to
Bernard
after
Zig Zag
's failed revolution.
Trivia
Community content is available under
CC-BY-SA
unless otherwise noted.