Pete'sDragonRockz's movie-spoof of 1997 Don Bluth film, "Anastasia".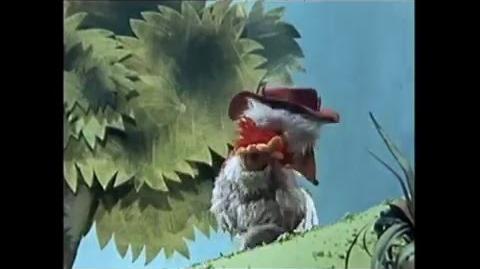 Cast:
Young Anastasia - Emily Elephant (Peppa Pig)
Anastasia - Nellie the Elephant
Young Dimitri - Bungo (The Wombles)
Dimitri - Orinoco (The Wombles)
Vladimir - Conker the Squirrel (RareWare)
Pooka - Elliot (Pete's Dragon)
Sophie - Berri (RareWare)
Bartok - Kermit the Frog (The Muppets)
Rapustin - Dr. Octavius Brine (Penguins of Madagascar)
Bartok's girlfriend - Miss Piggy (The Muppets)
Dowager Empress Marie - Madame Cholet (The Wombles)
Czar Nicholas (Anastasia's Father) - Bernard (The Rescuers)
Alexandra Feodorovna (Anastasia's Mother) - Miss Bianca (The Rescuers)
Phlegmenkoff - Mrs. Brisby (The Secret of NIMH)
Elderly Servant - Inspector Nosey (School Zone)
Newspaper Caper - Hunter (Storks)
Revolutionary Soldier Leader - The Mouseking (The Nutcracker Prince)
Revolutionary Soldiers - The Mouseking's Army (The Nutcracker Prince)
Anastasia's Siblings - Ella the Elephant, Alba and Pip (Pip Ahoy) and Yin (Yin Yang Yo!)
Parisian Civilians - ???
Palace Servant - Sam the Eagle (The Muppets)
Ticket Agent - Swifty (Mighty Mouse)
Old Woman - Catrina (My Little Pony: Escape from Katrina)
Traveling Man - The Great Gonzo (The Muppets)
Actress - Kismet (Chip 'n' Dale Rescue Rangers)
Anastasia Imposter - Celeste (Babar)
Poster
Community content is available under
CC-BY-SA
unless otherwise noted.