Pete'sDragonRockz's Movie-Spoof and Animal and Human Style of "Thumbelina".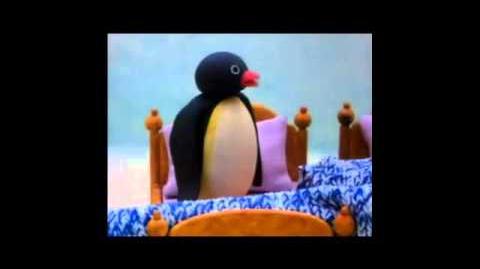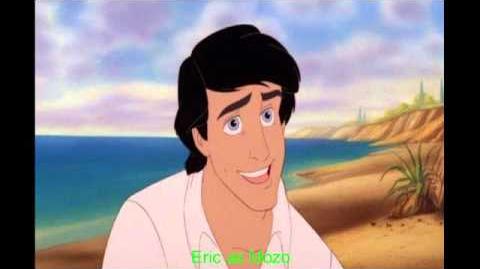 Cast:
Thumbelina - Pearl Pureheart (Mighty Mouse)
Prince Cornelius - Mighty Mouse (Mighty Mouse)
Jacquimo - Buzz Lightyear (Buzz Lightyear of Star Command)
Thumbelina's Mother - Sawyer (Cats Don't Dance)
Hero the Dog - Rex (Toy Story)
Baby Bug - David (All Dogs Go to Heaven 2)
Gnatty - Jenny Foxworth (Oliver & Company)
Lil' Bee - Hogarth Hughes (The Iron Giant)
Mrs. Toad - Dolores Umbridge (Harry Potter)
Mozo - Prince Eric (The Little Mermaid)
Gringo - Grimsby (The Little Mermaid)
Grundel - Dr. Facilier (The Princess and the Frog)
Berkeley Beetle - Pingu
Mrs. Fieldmouse - Dexter's Mom (Dexter's Laboratory)
Mr. Mole - Dexter's Dad (Dexter's Laboratory)
Bumblebee - Adult Simba (The Lion King)
Queen Tabithia - Miss Lilly (Angelina Ballerina)
King Colbert - Dr. Dawson (The Great Mouse Detective)
Mrs. Rabbit - Eilonwy (The Black Cauldron)
Mr. Fox - Abis Mal (The Return of Jafar)
Mr. Bear - Kronk (The Emperor's New Groove)
The Reverend Rat - Dexter (Dexter's Laboratory)
Green and Blue Fairies - Angie (Shark Tale) and Giselle (Open Season)
Pink and Purple Fairies - Kate (Alpha and Omega) and Rita (Flushed Away)
Trailer/Transcript:
Scenes:
Pearlina part 1 - Opening Credits/ The Birth of Pearl Pureheart
Pearlina part 2 - "Pearl Pureheart"
Pearlina part 3 - "Soon"
Pearlina part 4 - The Animals/Pearl meets Mighty Mouse
Pearlina part 5 - "Let Me Be Your Wings"/Forget Me Nots
Pearlina part 6 - Pearl gets Kidnapped
Pearlina part 7 - Pearl meets Dolores Umbridge/"On the Road"
Pearlina part 8 - Pearl meets Buzz Lightyear/"Follow Your Heart"
Pearlina part 9 - Hold Back Winter/Grimsby and Eric mocks Dr. Facilier
Pearlina part 10 - Pearl meets Pingu/"You're Beautiful, Baby"
Pearlina part 11 - Hogarth, Jenny and David Tries to Save Pearl/Poor Pearl
Pearlina part 12 - Buzz Lightyear ask for Direction/Mighty Mouse searches for Pearl/Pingu and Dr. Facilier's Plan
Pearlina part 13 - Buzz Lightyear asks for more direction/Mighty Mouse gets Frozen/"Soon (reprise)"
Pearlina part 14 - Pearl meets Dexter's Mum
Pearlina part 15 - Pearl and Dexter's Mum meets Dexter's Dad/"Sun"
Pearlina part 16 - Dexter's Dad's Tunnel/Dexter's Dad's Proposal
Pearlina part 17 - Dr. Facilier's Next Plan
Pearlina part 18 - "Marry the Mole"
Pearlina part 19 - Pearl sees Buzz Lightyear
Pearlina part 20 - Hogarth, Jenny and David saves Mighty Mouse
Pearlina part 21 - The Wedding/Dr. Facilier and Pingu crashes the Wedding
Pearlina part 22 - Happy Endings
Pearlina part 23 - End Credits (Follow Your Heart/Let Me Be Your Wings)
Poster
Community content is available under
CC-BY-SA
unless otherwise noted.