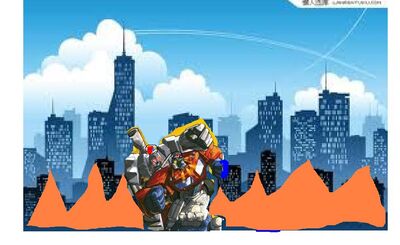 Ren vs Stimpy is the third episode of The New Adventures of Ren and Stimpy.
Plot
Ren and Stimpy get in a fight and they become enemies and engage in several battle, including glove slapping and a giant robot fight(the robots look like Optimus Prime and Megatron in an homage to Transformers). At the end of the episode, they become friends again.
Ren: STIMPY?!
Then Seeu get back to the line
Stimpy: Your going to pay this!
Seeu: Sighs
Stimpy: Bite if you can!
Ren bite Stimpy's leg
Stimpy:OW!!
Community content is available under
CC-BY-SA
unless otherwise noted.