The Doraemons: Operation Spring is a brand new movie based between two animes The Doraemons and Pretty Cure. It will be aired in 2020.
Plot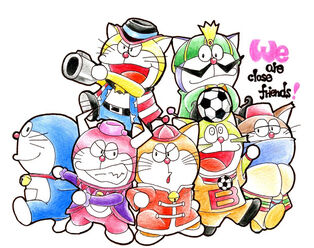 The beginning story, mainly focuses on The Doraemons, as the group travels to Syria and Iraq to find a terrorist named Mohamed al-Alami. But after their failure, they move into the dark with their General James Howard.
One year later, in Japan, Nagisa Misumi and Honoka Yukishiro walk on the street then suddenly Nagisa is founded leukemia. To seek helps, Honoka and Hikari find some helps so they enter to the Middle East, but they face danger and imprison. Meanwhile, The Doraemons, after missing for a year, quickly receive a return from new command of the U.S., therefore, they will return to the Middle East to find Mohamed al-Alami again. But once again, they found that not easy so they have to be quick before something bad arrive. About the girls, they try to seek the ancient medicine, in order to save their friend. With The Doraemons, the last thing, must to end, is killing Mohamed al-Alami and destroy the threat.
Cast
The Doraemons
Pretty Cure
Nagisa Misumi/Cure Black
Honoka Yukishiro/Cure White
Hikari Kujo/Shiny Luminous
U.S. Intelligence
Jordan Intelligence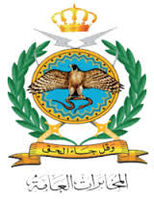 Terrorists
Mohamed al-Alami
Abdulsalam al-Ghazaab
Others
Hassan Abeshim
Khalid Abeshim
Cast
Quote
Community content is available under
CC-BY-SA
unless otherwise noted.