About Me
[
]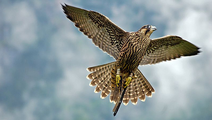 Hi, I'm CastleFalcon, and I love to write fan-fictions. I will be writing about anime shows, such as Naruto. Sometimes, I might go nickolodean, such as my sloppy-fan-fiction; the iCarly gangers. I hope on writing an original fanfic, hopefully when I'm done with the Naruto series, unless I want to make my Naruto fan-fics a trilogy.
Aside from this, I'm in 8th Grade. I am also an honor roll student, and hopefully it stays like that. The only time I want this to change is when I get straight A's! Sadly, I'm an only child. The good thing is that I have step brothers, though I barley get to see them (once every two weeks).
I really like my house. It's kind of spacey, and I like the fact that my room feels cozy....the office to (the office is where I write my fan-fics!). I am 13 years of age, and I rather not say my name...
But you may refer to me as CastleFalcon.....falcons are my favorite birds!
Fan FanFictions
[
]
First FanFictions
[
]
Second & Third FanFictions
[
]
Fourth FanFictions
[
]
Alrighty; here are the three main characters. I sketched them myself!
Fith FanFictions
[
]
Special Support
[
]
Special shout-out to my friend, Gabriela Guzman, who really enjoys the Naruto Series! Other readers are: Angelie Guzman, Naomi Paz, Alejandro Marquez (he read iCarly, and some of Naruto Highschool), along with his brother, Gabriel Marquez.
CastleFalcon's Character Gallery
[
]
CastleFalcon's Templates
[
]
Infobox
[
]
Name:
Shino Aburame
No title
No Information
No title
No information
No title
No information
No title
No information
No Title
No information
No title
No information
No title
No information
No title
No information
Character & Chapter Book
[
]
Characters
Naruto in Highschool
Naruto Uzumaki (CastleFalcon), Hinata Hyuga (CastleFalcon), Gaara (CastleFalcon), Kiba Inuzuka (CastleFalcon), Sasuke Uchiha (CastleFalcon), Sakura Haruno (CastleFalcon), Choji Akimichi (CastleFalcon), Tenten (CastleFalcon), Rock Lee (CastleFalcon), Neji Hyuga (CastleFalcon), Kakashi Hatake (CastleFalcon)
Naruto in College
Sai (CastleFalcon), Tsunade (CastleFalcon), Jiraiya (CastleFalcon), Orochimaru & Kabuto (CastleFalcon), Yamato (CastleFalcon).
Naruto: Family Fanfic
Hikane Uzumaki (CastleFalcon), Omoi (CastleFalcon), Karui (CastleFalcon), Shino Aburame (CastleFalcon).
Chapters, Highschool
Chapter 1: Meeting, Chapter 2: Gaara's Temperment, Chapter 3: After School, Chapter Four: Ramen night, Unexpected, Chapter 5: Fight for love!, Chapter 6: Karin, Chapter 7: Nightlight Beach, Chapter 8: Apology, declined., Chapter 9: Gaara's Tempterment: Change, Chapter 10: Pull the Trigger, Chapter 11: Hinata, long kiss goodbye., Chapter 12: Out of Bullets, long kiss goodbye.
Chapters, College
Chapter 1: A New Year, Chapter 2: Past, Present, Chapter 3: What happens?, Chapter 4: Hinata and Naruto, no more!, Chapter 5: Shocking Surprise, Chapter 6: Adjunction, Chapter 7: Day off, Matsuri and Gaara, Chapter 8: Confession of Matsuri, Chapter 9: Neji & Tenten, Chapter 10: Naruto & Hinata, face to face.
Chapters, Family
Chapter 1: Timeskip, Chapter 2: Introducing Omoi & Karui,

Chapter 3: Aighhht...

, Chapter 4: First Date, Chapter 5: Naru-Hina, Chapter 6: Sasuke's Turn, Chapter 7: Sasuke's Turn, Part 2.
Relationships
Naruto & Hinata's family, Shikamaru & Ino Relationship (CastleFalcon), Kiba & Karin Relationship (CastleFalcon)