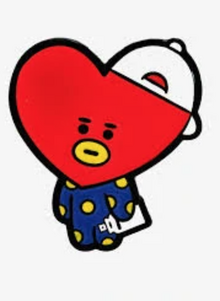 Hi there! I am the founder of Barbie girls Wiki.
Kevin is a unisex name, but Kenneth isn't.
I put my fanfictions (original ones) here. I edited this wiki because I want to write fanfictions. I found this wiki so late and originally created a wiki for it, Create A Story Wiki. I closed that wiki since there was no one interested, and there is another fanfic wiki anyways. I don't edit here anymore, but I still want to consider myself an active user here.
Hope I am following the policies, and if not, let me know and you can warn me and advise me.
My Created Stories
I made stories here, since I closed Create A Story wiki, and decided to move them here.
Wikis I contribute to 
I am also available on other wikis.
 Wikis I am an admin on and manage:
Real life Heroes and good guys Wiki (I like Real Life Heroes. I like the other Real Life Heroes Wiki better, but I still adopted this wiki to clean it up since no bureaucrat was active.)
Barbie Girls Wiki (I am the founder of this wiki to create Barbie-related female characters, as well as mashups of all characters, whether it be real or fake.)
BT21 Wiki (There was a wiki for BT21 anyways. I also wanted to add more information about the characters themselves. Since the founder of the wiki (the only admin/bureaucrat) was inactive, I decided to adopt this site.)
Miss Q and A Wiki (A friend of mine who founded this wiki kindly lent me and let me adopt the wiki, and I have been cleaning up the site since then.)
Wikis I occasionally contribute to:
Real Life Heroes Wiki (The official site of Real Life Heroes, since I like world history and heroes in general; also not interested in the Heroes Wiki since I like real life history. After I lost rights there, I basically don't edit there much as of now.)
Real Life Villains Wiki (Because there is Real Life Heroes Wiki, I only add categories there, not much; also not interested in the Villains Wiki since I like real life history.)
Community content is available under
CC-BY-SA
unless otherwise noted.